Thank you for requesting a coupon code for our CCEeXAM Prep Course!
The discount code is: CCEeXAM2022.
CCEeXAM Live Webinar Series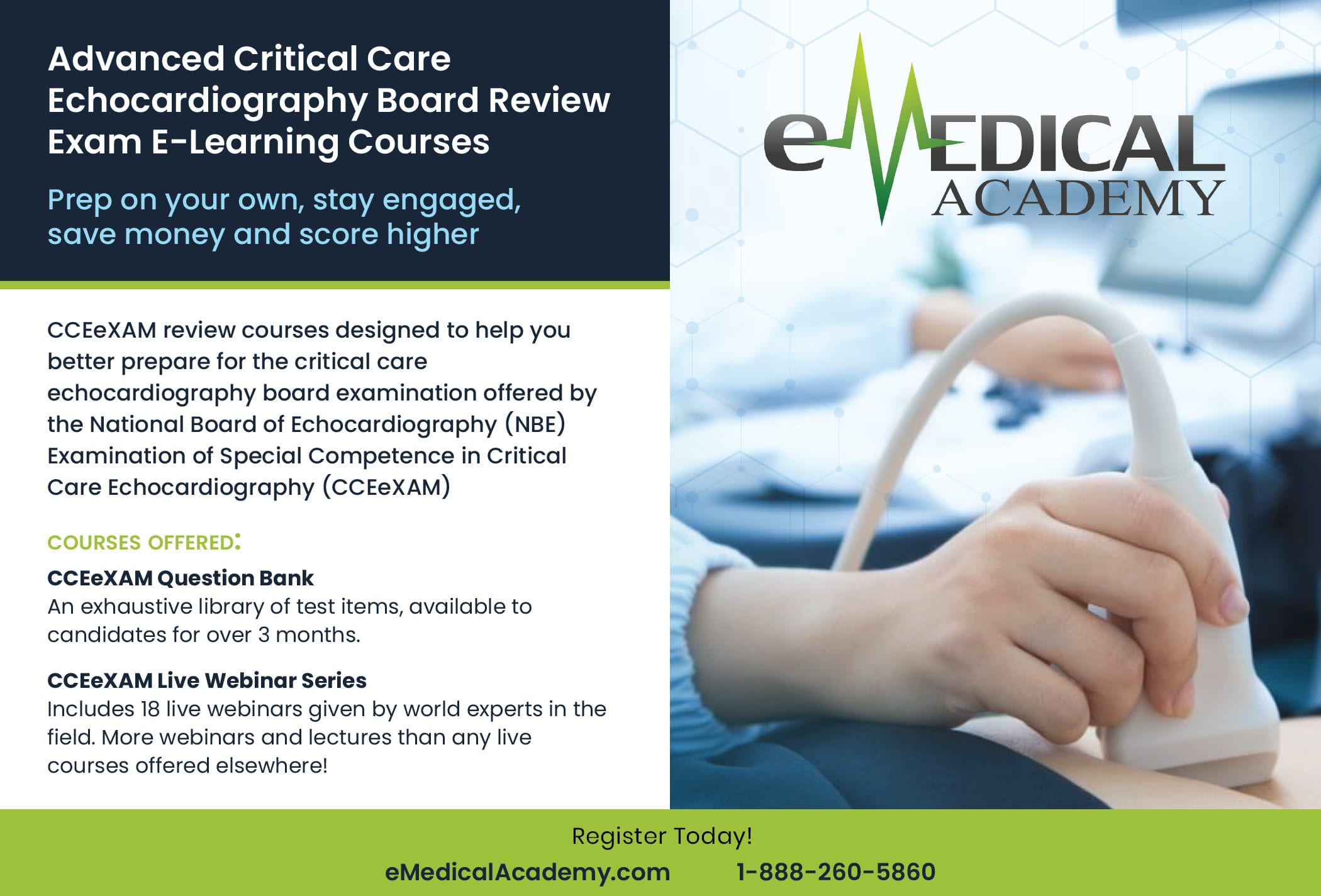 CCeEXAM Webinar Countdown…
eMedical Academy is launching a webinar series to help examinees prepare for the next CCEeXAM scheduled for January 25, 2022.
Our webinars, conducted by world experts, will review a comprehensive set of topics covered by the CCeEXAM.
15% coupon code: CCEeXAM2022
Ask Us A Question
Have a question that's not answered above? Fill out the form below and we will get back with you as soon as possible.